Do you ever have dreams about doing something big or spectacular? How about something that may just be a significant step in your life? When I have a responsibility to do something, I tend to do it very well; but, if it does not have that responsibility tied to it (and sometimes even if it does), I can become very good at putting off those dreams or even letting them just fade away. But, something is changing…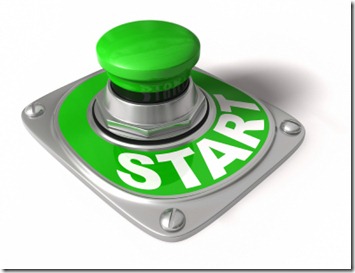 There are some days that I really get excited about something that I have accomplished. A few days ago I had one of those times with something I had written. I turned the writing into a blog post (this post) and I made it a point to tell a few people about it – including some that I don't often mention my blog to. As I told one friend, this friend made an interesting observation.
As I explained my post, I talked about the experiences that I have had recently with my kids and some of the things that I have been trying to teach my kids. During the conversation, my friend was surprised with some of the things I had been doing and he observed that I was being very intentional with kids.
We dug further into the topic and observed an interesting dichotomy: I am learning a lot regarding family, life and leadership. I am writing about the things I learn. And since I don't want to be a hypocrite in what I write, I am being more intentional in applying what I learn. This challenges me to learn more and better implement what I learn. Then, I end up writing about what I learn. And the circle continues.
So, I have discovered that I am becoming intentional. At least, I am making some progress.
In this process, I have discovered some tips that have been helpful. Here are those tips and an example of how I have used them:
Identify. This is the beginning of things where we figure out a need, a desire, or something that needs to change.


A couple of years ago, I figured out that I wanted to learn everything that I could about leadership and children's ministry – I wanted to become an expert (as much as possible).

Plan. We have to have a place to start. And, we need to have a sense of direction to head in. So, we need at least a basic plan. The plan is subject to modification (see adapt below); but we need a course to follow including a starting point and some basic guide-posts (near-term and long-term goals).


My initial plan was to start reading everything I could on the two subjects (which seemed daunting for me because I tent to read rather slowly).
Start. This sounds simple; but, often-times seems to be the hardest part of the process. With this, you have to just go for the gusto and just start.


My start was a making the decision to begin, telling my wife what I was going to do, ordering a few books, and then picking up a book to read the first page.
Follow Through. Even though the Start is significant, the Start by itself doesn't make a difference unless it is followed with continued action. Continue to identify the next step and commit to do that one next thing.


It is so easy to get bogged down or side-tracked. I try to make time every day to read at least a little of something – either a blog post, a chapter of a book, something (which reflect my short-term goals). And then, occasionally, I look at the long-term goals to see if I am going in the right direction and to stay motivated towards the big picture.

Adapt. As we make progress on our journey, there will inevitably be the potential for changes to the system. Don't get distracted; but, be willing to adapt your course when appropriate.

As I continued the learning process, I discovered other mediums for learning (podcasts, blogs, etc.) and I have expanded my arena of learning to include several subjects.
Share the Experience. This can take on many forms. It can be as simple as telling a friend about what you have just done. Or it could be something bigger based on what this 'thing' is. The point, is to take the experiences beyond yourself.


When I keep things to myself, it is very easy to let good choices and actions begin to fade. When I share the experiences with others, I bring accountability into my life. This process also serves to make the choice more real and more significant. And, as a bonus, it can often serve to inspire others.  For me, one way to share the experience is, obviously, blogging.
So, as I learn, I will continue to write. And, I will share many of my experiences on this blog – to help me and, hopefully, to help you. Maybe, together we can be more intentional in changing our world.
Question:  What helps you to be intentional with the important things in your life?  You can leave a comment below.
12 Comments to "Becoming Intentional"
Welcome
Thanks for stopping by! Here, you'll find thoughts and tips on being intentional in your family, your life, and in your leadership. Read more about me and this blog
here
.
And, you can learn about subscribing
here
.
Get Posts by Email
Recent Posts
Categories
Archives