Every so often I come across phrases that are inspiring and empowering. They are the sort of phrases that you believe can help you live your life better or accomplish great things if you can just hold on to them long enough for them to become part of who you are.  They are phrases that change the way that you look at life and the world around you.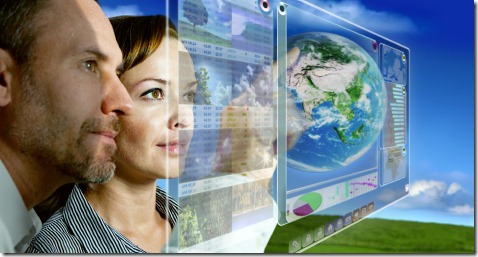 Today, within the span of an hour, I was presented with three of these potentially powerful phrases.
The first two phrases came from a Catalyst interview with Bob Goff featured on this Catalyst Podcast. The third phrase came from this blog post by Michael Hyatt.
Secretly Incredible
Every time Jesus did something cool, he seemed to give the instruction to tell no one. What if you came up with a great mission but told no one. Instead of trying to put a bunch of marketing spin on things to make the mission look bigger or cooler or to make yourself look bigger or cooler, you just do it and do it well.
Do cool stuff, not to gain attention for yourself or to make Jesus think your swell (Bob's words), but to truly make a difference. Do something secretly incredible.
Strategic Whimsy
This is the "what if we change things up a bit" perspective. Imagine doing something that others may think to be a little ridiculous. Although, it is likely something that others wish they could do and wish they would have thought of.
Think outside the box! Get out of the rut. Enjoy things. Help others to enjoy things. Put yourself in a place to be inspired.
Bob Goff's example is an office at Tom Sawyer Island in Disney Land (meeting with a lawyer and meeting with the chief justice of the Uganda Supreme Court – while he wore Mickey Mouse Ears). How cool is that?!
Play Full Out
Whatever you do, whether it is something thrilling or something boring, something potentially life-changing or something simply required, give it everything you have. You never know what may come from what you encounter each day. You may learn something new, you may start a new influential relationship, you may strengthen an area of your life, you may enjoy a memorable moment with your family, you may encounter a life changing opportunity. However, if you hold back your best, you may miss out.
As Michael writes, playing full out brings three significant benefits: you bring out the best in others, you maximize your own learning experience, you create the possibility of transformation.
Don't be left holding the bag – play full out.
Now think about it for a minute…as a leader – whether it is in personal leadership, in leading your family, or in leading an organization – what kind of difference could these three phrase make?  Potentially powerful phrases…should you choose to use them.
Question: What are the inspiring and powerful phrases that you live by? You can leave a comment by clicking here.
9 Comments to "Three Potentially Powerful Phrases"
Welcome
Thanks for stopping by! Here, you'll find thoughts and tips on being intentional in your family, your life, and in your leadership. Read more about me and this blog
here
.
And, you can learn about subscribing
here
.
Get Posts by Email
Recent Posts
Categories
Archives