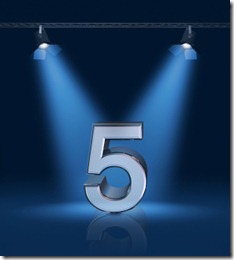 Here are the top five posts for April 2011.
Each of theses posts were published during April.  Although, one came from an email that I wrote for Easter last year.  Can you guess which one?
There are also a couple of older posts that continue to get a lot of attention:
THANK YOU for reading and for letting me be part of your day.  I also want to say THANK YOU for those that have taken time to leave comments!  Community is a great way to do life and I learn so much from what others have to say.
Question:  What has been the hot topic of conversation for you this last month?  You can leave a comment by clicking here.
6 Comments to "Top Posts For April"
Welcome
Thanks for stopping by! Here, you'll find thoughts and tips on being intentional in your family, your life, and in your leadership. Read more about me and this blog
here
.
And, you can learn about subscribing
here
.
Get Posts by Email
Recent Posts
Categories
Archives