I get anxious about things. I want something to happen. I get my mind set on something and I want it to happen now. And, I want it to happen in the way that I envision (or better – according to my perspective).
I get frustrated when things don't happen in the way that I want them to happen.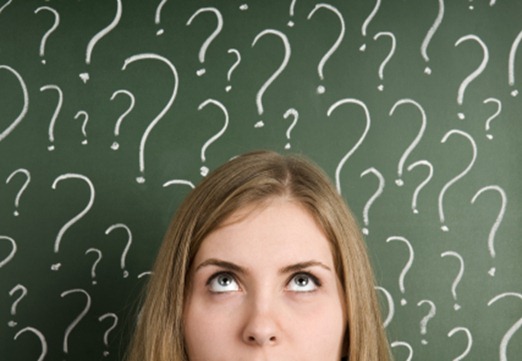 And, I get stressed as I question how things are supposed to work out and when things are supposed to happen – especially when there appears to be a lack of progress.
I just want to know when it is the right place at the right time!
Can you relate?
Then I think about Jesus.
Things didn't always happen to Jesus like I would have envisioned or designed. Like, why did he have to wait until he was 30 years old before starting his ministry? And, why couldn't he have taken the throne as a king?  Why didn't more people recognize who he was?
Of course, the rulers of Jesus' day wanted things to happen their way. From their point of view, one has to wonder why it took three years for their plots to kill Jesus finally worked.
Events happened, or did not happen, as part of a bigger picture. It had to be the right time before the right thing could happen. In the Bible, you often come across phrases relating to Jesus similar to this: It did not happen because his time had not yet come.
Then I relate this to my life.
It has to be the right time for the right thing to happen. There is a bigger picture that I do not see and, most of the time, do not understand. I have to trust in God, the Creator and all-knowing guide of my life, to help me be at the right place at the right time in order for the right things to happen.
But, how? How do I wait? How do I know to the right place and the right time?
Seven Strategies To Know The Right Place and Right Time
Pray. This may seem obvious; but, it is important. God is powerful. God is also patient and wants to involve us. Things happen when we pray that would not happen otherwise.
Talk to your spouse. This is essential. Talk with your spouse. Pray with your spouse.
Talk to trusted advisors. Ask others for some perspective. Ask people that you trust and that have permission to speak freely into your life. Be sure to ask people that do not have a connection with the current situation.
Don't compare yourself with others. It is easy to get caught up in comparing what you see for others with what you see for yourself (e.g., John just got promoted; but, I have been here longer and do a better job – so, shouldn't I have been promoted first?). There is always more to the story that you do not see. Besides, God may have a different plan for you.
Try out opportunities (while realizing that they may not work out). Sometimes you need to try something in order to know if it is for you. Working with kids is an example of mine – I was not sure it was for me until I spent some time actually doing it. Some things will work out and other things will not.
Be patient and wait. Be willing to wait like David did (click here for tips we learn from David's years of waiting to become king).
Seize the day. When the time does come, be ready to seize the moment. However, if you have not done the other six tips, it may be hard to know if it is the right moment to seize.
There is not a formula for being in the right place at the right time. There is no guarantee that you will be completely sure in knowing when the right opportunities and right times do come.
The key is trusting and depending on God – a Creator who sees the bigger picture and that cares about us more than we care about ourselves.
Question:  What do you do when you when answering the question of what is the right place, the right thing, and the right time?
8 Comments to "Are You There Yet – Seven Ways To Know The Right Place And Right Time"
Welcome
Thanks for stopping by! Here, you'll find thoughts and tips on being intentional in your family, your life, and in your leadership. Read more about me and this blog
here
.
And, you can learn about subscribing
here
.
Get Posts by Email
Recent Posts
Categories
Archives