As I sat down to write, I asked the question "do I have anything inspiring to say for Easter".  Instead of a really great thought, my mind went blank, I didn't have anything to say, I was at a loss for words.  Then, I had one of those big 'duh!' moments.  What could be more inspiring for this week than the man that sits at the core of what this weekend is really about!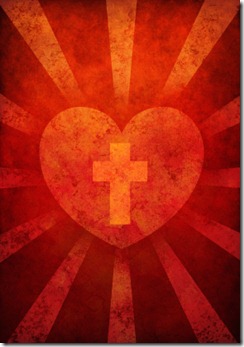 We spend our church lives learning about Jesus – sometimes to the point where we begin to gloss over the incredibleness, the awe, that is found in the life of the Jewish carpenter.  A friend of mine made a comment to me today, "Jesus' brothers couldn't believe that Jesus was the Messiah – after all, they had heard all of the bodily functions that come from lowly common people – such things surely couldn't come from the King of Kings."  Then, I began to think about the journey of Jesus, the essence of who he was and is…
Jesus, a baby born out of wedlock (deplorable even then) and made to sleep where animals eat.  Jesus, a boy who probably skipped rocks in the lake, played in the mud, and was probably told from time to time to stop running with scissors (ok, maybe not the scissors thing).  Jesus, a young man who spoke with wisdom and knowledge beyond his years – yet, respected the authorities in his life.  Jesus, a servant of people and worked with his hands to earn a living.  Jesus, a leader that inspired people to give up everything they had just to follow him.  Jesus, a provider – remember the miracles like feeding the thousands of people from mere morsels of food.  Jesus, healer of sickness, disease and even death.  Jesus, a target of insults because he cared for those that most people would overlook.  Jesus, a target of persecution because he challenged the teachings of the religious leaders.  Jesus, a messenger of hope which would come through his own sacrifice.  Jesus, branded a criminal because he forgave sins.  Jesus, a sufferer of pain and torture that really did not belong to him.  Jesus, The Son of God who set all authority, power, and privilege aside to become like us so that we can become like him.  Jesus.
Jesus went through a life-time of trials and hard-ships that he did not have to go through.  He faced abuse and torture that we would not desire even for most of our enemies.  Jesus holds more power in his little pinky than, well, more than anything we could come close to imagining – by a breath, everything we know was created!  And this all-powerful being, that we cannot come close to comprehending, has shown that he loves us!  Us – not confined to kings, leaders of the world, and perfect people. Us – common, ordinary and everyday people.  Jesus, the awe-inspiring creator and savior, wants to hang with us.  Wow!  I sure don't want to pass that up – how about you?  I'll get back with you later, I'm going to go hang out with a friend…
Happy Easter!!!
Question… While I am hanging out with a friend, answer this: What inspires you most about Jesus? What is the first thing that you want others to know about Jesus? You can leave your answers below.
13 Comments to "Jesus, Like No Other"
Welcome
Thanks for stopping by! Here, you'll find thoughts and tips on being intentional in your family, your life, and in your leadership. Read more about me and this blog
here
.
And, you can learn about subscribing
here
.
Get Posts by Email
Recent Posts
Categories
Archives