Do you remember that feeling deep inside? That moment when you were feeling unsure about that thing? That time when things weren't quite going the way you had hoped for? Or, even that day that you were just discouraged?  And then…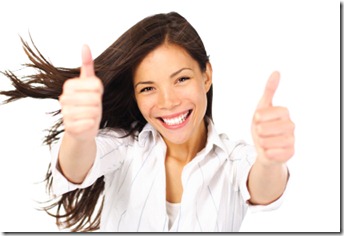 Then, from out of the blue, someone called you, wrote a note to you, or made it a point to say something to you that changed your whole outlook completely.  It just made your day, didn't it?
What they brought to you was ENCOURAGEMENT! And, it sent your mind in a whole new, positive, vibrant, excited direction.
I love those moments! Don't you?
I recently had a friend write an email to me that did just that. I wasn't feeling down about the topic. I was just wondering if I was having any real impact and if I could really do something with it. Then, out of the blue, an email gave me a whole new set of excitement, energy, and determination. Thanks Rich!
This post isn't so much about getting encouragement. This post is about our need to give encouragement…to be encouragement for someone else.
Your challenge for today:
Look for someone that needs to hear an encouraging word
Choose a specific thing that you can encourage that person in – the more specific the better
Pray for that person – not a generic prayer; engage God and pray intently for that person
Intentionally encounter that person and share your encouragement with them
The amazing thing? When we pray for others and encourage others, it not only changes their life, it also changes our life! Don't believe me? Just try it!
Question:  What is something that encourages you?  What can you do today to encourage someone else?  You can leave a comment below.
11 Comments to "The #1 Way To Change Your Day"
Welcome
Thanks for stopping by! Here, you'll find thoughts and tips on being intentional in your family, your life, and in your leadership. Read more about me and this blog
here
.
And, you can learn about subscribing
here
.
Get Posts by Email
Recent Posts
Categories
Archives