The biggest event of the year, Vacation Bible School, changes lives!  Definitely, it is Day 4 of VBS!
The fourth day of VBS has been completely centered upon the message of Jesus and the relationship he wants to have with each one of us.  Was the day impactful?  Absolutely.
[This is part of the Why We Cannot Wait For Summer Series.  Have you seen the other posts yet?  Click here to see the list of posts for other days of Vacation Bible School!]
Talking To God Changes Things
We have definitely learned that prayer is a powerful tool that God has given us to use.  In fact, we have a phrase that we use often with the kids: Talking To God Changes Things.  This helps us to remember that prayer is simply a conversation with God and that it has the power to change what happens.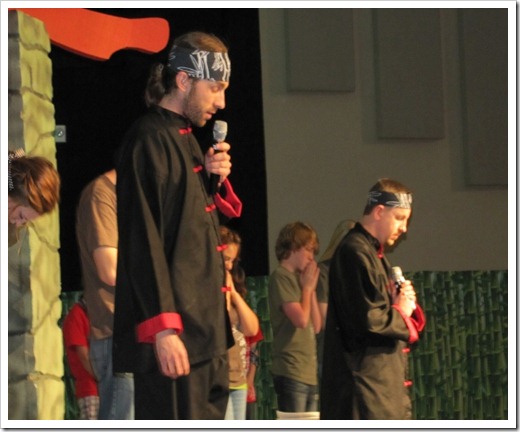 Impactful Worship
The worship all week has been incredible and today saw the impact become even greater…children worshipping, not because it is what everyone else is doing, but because they want to connect with the One True God!
What songs did we sing?  The list includes Wild About Us!, Not Forgotten, He Knows My Name, How Great Thou Art, Sing Sing Sing, God Is Listening, Watching Over You, He Reigns, His Great Love, and No Greater Gift.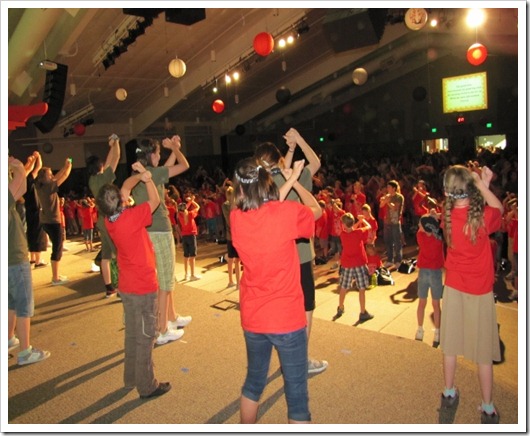 The Story And Response
We experienced the story of Jesus as told in the Gospel of Luke.  We learned how God sent his one and only son to be a sacrifice for us.
We followed a bit of Mary's journey as she encountered an empty tomb.  And we got to hear how Jesus knew Mary's name, called her by name and spent time with her and the disciples after he had risen from the grave!
And we also learned how Jesus wants to spend time with, and talk with, each one of us.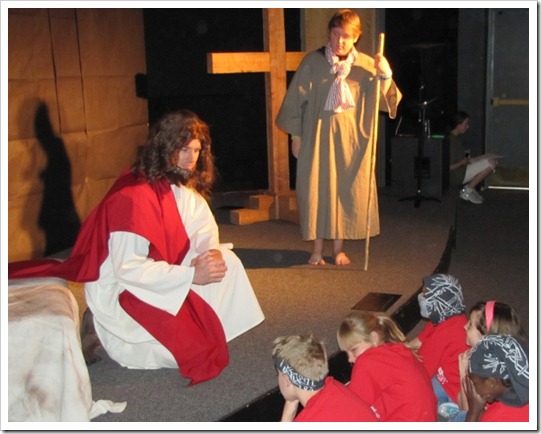 I am without words to describe this next picture…just simply to say that it shows some of the many kids that wanted to respond to the love of Jesus that they have experienced and to have Jesus in their life.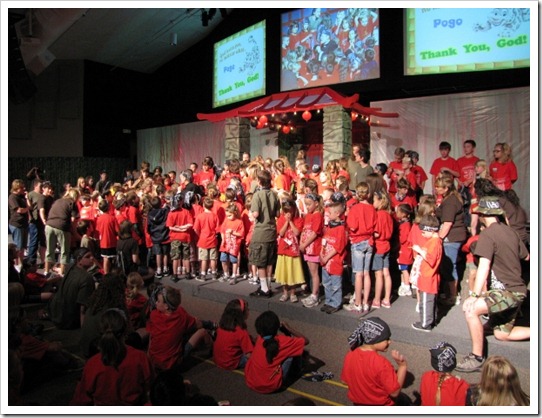 Jesus has an incredible love for children – it is spoken about in the Bible and it has been truly evident this week.  It is amazing, humbling even, to see the pure and sincere love that children have for Jesus.  Do you want to know the kind of love that Jesus wants from us?  Just watch a child that loves Jesus like the ones I have gotten to hang out with this week.
What We Learned
The Bible Story today came from Luke 22-24 and focused on how Jesus died and came back to life – he died for our sins and conquered death so that he might lead us "along the path of everlasting life" (Psalm 129:24). Nothing can separate us from the love of God. Nothing can separate you from the love of God. And, no matter what you have done, "God loves you, no matter what."
God Loves You, No Matter What
This was our Bible Point of the day. It prepared us for an amazing day!  It is one thing that brings hope to us all!
One Final Picture For You
Children (of all ages) love fun snacks. What better than a snack that combines fun, yummy taste and a great message!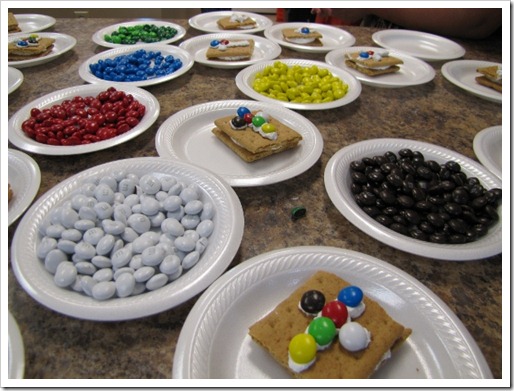 [Want to see what happened next?  Click here to view God Is Wild About You – VBS Day 5]
Question:  What has been your most meaningful experience, as a child or as an adult, that has helped you to know that Jesus loves you?  You can share your story by clicking here.
3 Comments to "God Is Wild About You – VBS Day 4"
Welcome
Thanks for stopping by! Here, you'll find thoughts and tips on being intentional in your family, your life, and in your leadership. Read more about me and this blog
here
.
And, you can learn about subscribing
here
.
Get Posts by Email
Recent Posts
Categories
Archives