Hundreds of kids everywhere you look.  People dressed up in costumes telling stories from the Bible.  Leaders on stage doing silly things just to get the attention of kids.  And special guests conquering amazing feats.  It can only mean one thing… Day 3 of Vacation Bible School!!
[This is part of the Why We Cannot Wait For Summer Series.  Have you seen the other posts yet?  Click here to see the list of posts for other days of Vacation Bible School!]
Giant Panda Cookies
We had several friends bless us this morning with cookies of all types.  A definite God Sighting for us.  This picture shows a couple of those cookies – although, I think I would call them more of a work of art (not to be left as art…they sure were yummy)!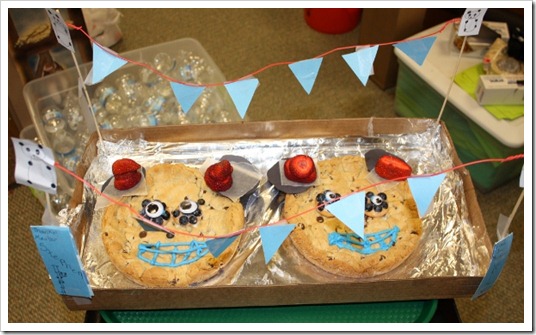 Smelly Dark Places
Not necessarily where I would choose to go for fun.  However, it was the ultimate destination today as kids crawled their way through and into a big fish as they experienced the story of Jonah.  Apparently, Jonah had some issues that landed him in the belly of a big smelly fish for a few days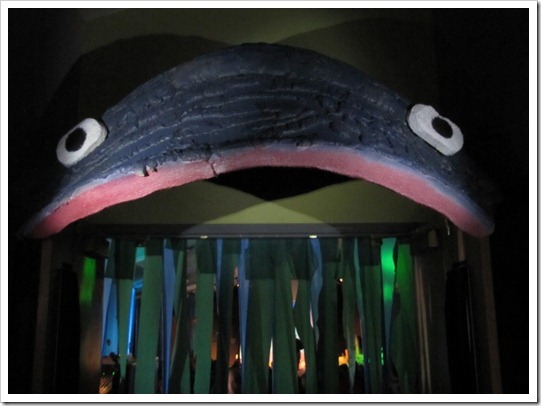 Fishy Snacks
Each day brings us some creative snacks.  Anyone up for fish???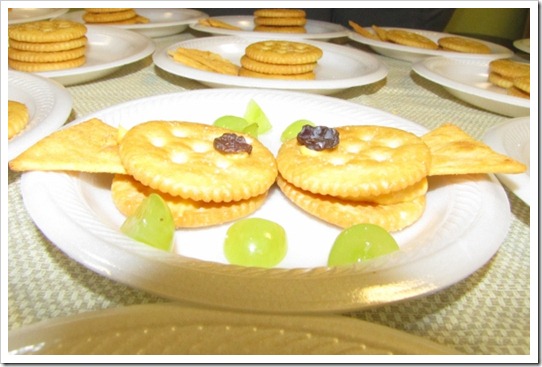 Water Games Anyone?
And, of course, it would not be complete if we didn't involve water in some way with our games.  Anyone up for a bath?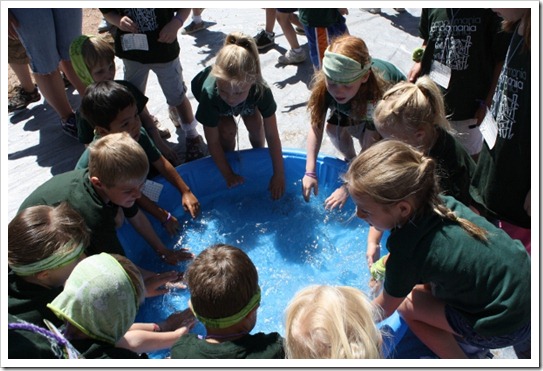 Special Guests – Martial Arts Demonstration
We had some special guests visit us today – for a martial arts demonstration.  It was amazing to hear the kids go from shouting to pin-drop quiet in the blink of an eye as they prepared to see our friends break boards and bricks; and, to erupt in excitement when the stack of 5 bricks were smashed clean through.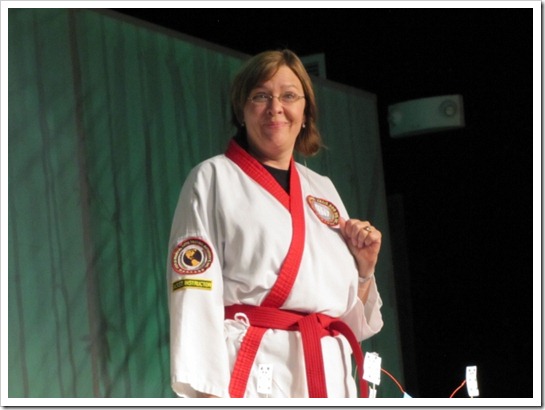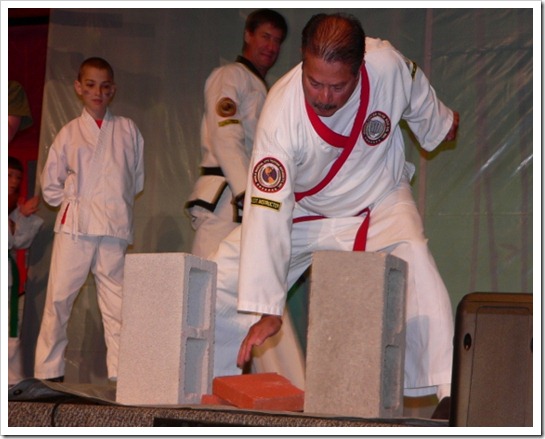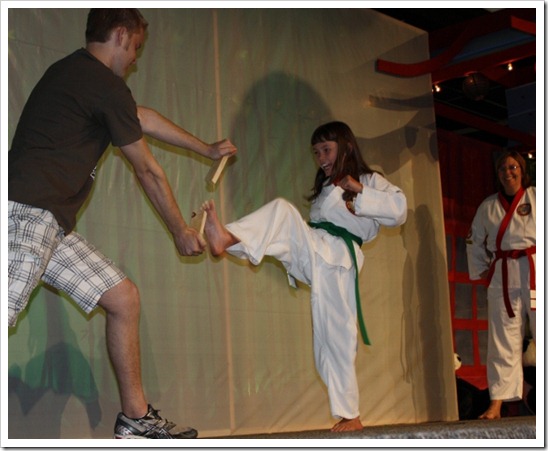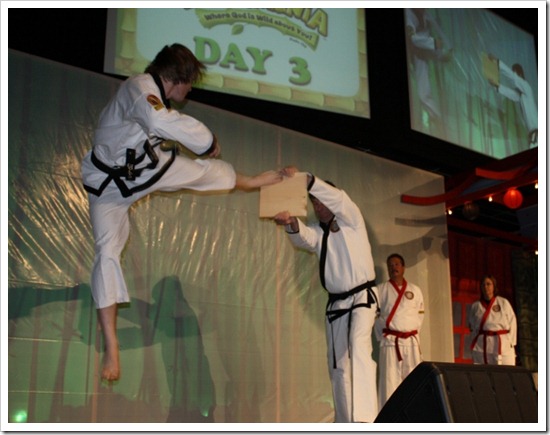 Our guests were even nice enough to make Chris and I look really good…Thank You!!  Here is Chris breaking a board on his very first attempt … ever!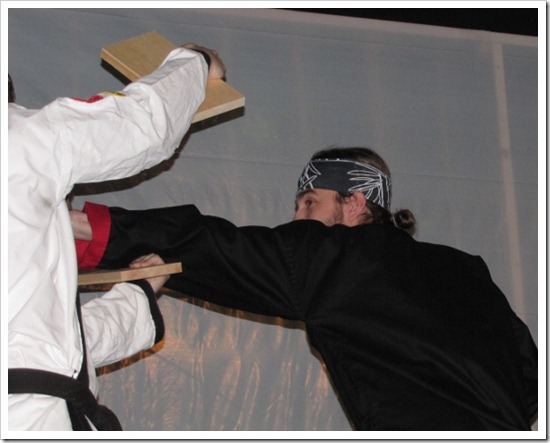 What We Learned
Our Bible Point of the day taught us that "God Watches Over You!" We learned that we cannot hide from God – just like Jonah found out when he landed in the belly of that fish mentioned above. Wherever we go, whether it is near or far, whether it is day or night, whether we know martial arts or not, God will always watch over us!

I would have to say…another great day at VBS!  Of course, I am coming to expect that when God is in the picture!!  I am excited for tomorrow…
[Want to see what happened next?  Click here to view God Is Wild About You – VBS Day 4]
Question: Smelly Dark Place (like Jonah's fish-belly living arrangements) for three days; or, facing a difficult, even scary task.  Which would you prefer?  You can leave your vote in the comments by clicking here.
3 Comments to "God Is Wild About You – VBS Day 3"
Welcome
Thanks for stopping by! Here, you'll find thoughts and tips on being intentional in your family, your life, and in your leadership. Read more about me and this blog
here
.
And, you can learn about subscribing
here
.
Get Posts by Email
Recent Posts
Categories
Archives