You are in the trenches. You know you have to lead the charge into a new direction, a new territory. But, how do you get there without losing those that follow you?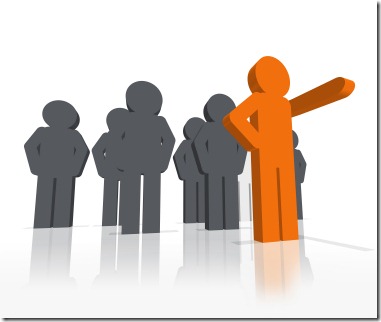 The answer: Be far enough ahead that people see you as the leader; but, not so far ahead that you look like the enemy. The next question…how?
In a recent leadership meeting, we were given this concept and then asked, "How do you lead, without being seen as the enemy?" As we brain-stormed, these are some of the ideas that we came up with. Three categories. Eleven significant strategies.
Relationships
Build relationships. Relationships are essential. People have to know you in order to trust you. You have to know people in order to know what they need, and desire, from you.
Be available. Be available and willing to be there for people is a part of caring for people. If people think that you do not care for them, they will not follow you very far.
Communication
Don't be quiet; share your thoughts. Leaders can spend a lot of time preparing for "the next big thing". However, if you do not talk about it along the way, it will look like you are rash and quick to jump into things.
Don't assume; explain it. Do not be caught in the trap of thinking that everyone knows your logic and way of thinking. Explain your thoughts, your logic, your ideas – before people have to ask.
Speak a common language instead of a foreign tongue. Be intentional in using concepts and words that people will understand. If you need to use new terminology, teach people.
Be willing to have the hard conversations. Don't shy away from criticism and challenges to your ideas. Talking through hard conversations will sharpen your ideas. These conversations may also uncover things that you had not thought of and improve your overall leadership.
Know Yourself – Honor Others
Know the organization. You need to understand the current reality and pulse of the organization.
Stay in your lane. Do the things you do well. Don't take over things that you don't do well – especially when there are other people that can do them well.
Honor others. Acknowledge the roles that other people currently have. Honor what they are doing and stay out of their lane.
Don't take people for granted. Just don't do it. Think about how you respond when you are taken for granted.
Resolve the why behind the what (and communicate it). Before you can effectively lead others in a new direction, you must know why you are doing it. Why are you involved in this new direction and why should the organization follow you there.
Bonus: Character Counts
Relationships are foundational. Communication is key. You are not in this alone; so, you must know yourself and honor others. But, even before these…
Character is essential.  You must have a high standard of character. Honesty. Integrity. Respect.
Question: What has been a significant strategy that has helped you effectively lead others in times of change?  Click here to share your thoughts.
4 Comments to "11 Keys For Being The Leader Instead Of Looking Like The Enemy"
Welcome
Thanks for stopping by! Here, you'll find thoughts and tips on being intentional in your family, your life, and in your leadership. Read more about me and this blog
here
.
And, you can learn about subscribing
here
.
Get Posts by Email
Recent Posts
Categories
Archives