A wild and exciting previous four days brings us to the fifth and final day of Vacation Bible School.  It has been an amazing, incredible, life-changing week – for the kids and for the teens and for the adults!
[This is part of the Why We Cannot Wait For Summer Series.  Have you seen the other posts yet?  Click here to see the list of posts for other days of Vacation Bible School!]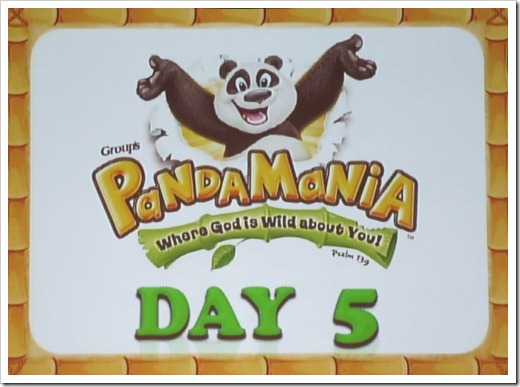 Today is a bittersweet day.  The day represents the culmination of months of effort and anticipation.  It has been a great week and it has been a long week.  It has been an adrenaline rush.  Everyone is tired and yet energized.  There is some relief that we are drawing to a close; but, I would do it all again next week, and the week after, in a heartbeat!
Wild Bible Adventure Clues
We like to have fun – even when introducing the Bible Story.  Each day we had a clue that would give us a hint of what the Bible Story would be for the day.  The only problem is that Master Chris would always take the clue and try to hide with it.  Today was no different.  Chris used some pandas to help him hide and covered his face to be as stealth-like as possible.  Well, I still found him (with the help of the kids) and made Stealth Master Chris read our clue to everyone.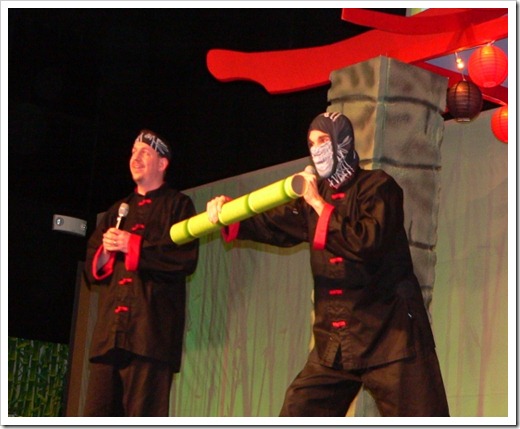 Balloons, Mr. Potato Head and Drawing on the Parking Lot
Some days it is the simple things in life that bring enjoyment to kids (and adults).  Sometimes you just need a game of Red-Light, Green-Light, to have your very own balloon, to play with Mr. Potato Head  or to draw with some side-walk chalk.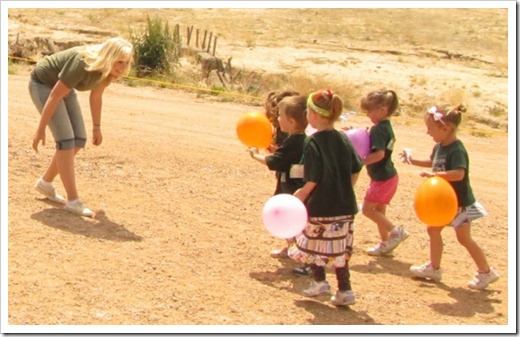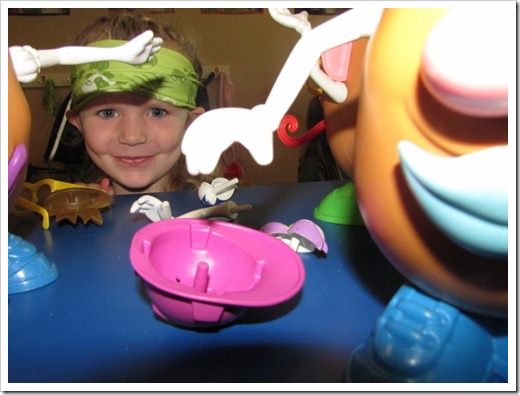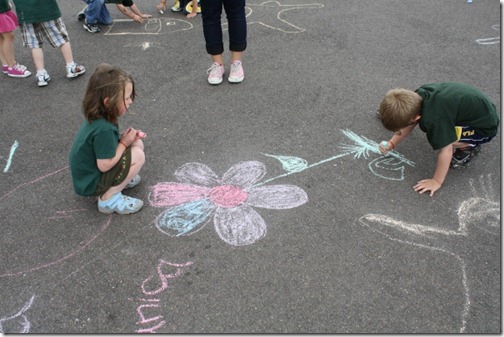 Feeling Appreciated
I have heard of thank you cards and I have heard of making people feel appreciated.  Although, this is taking things to the next level… Decorating leaders as a thank you card to let them know how much they are appreciated!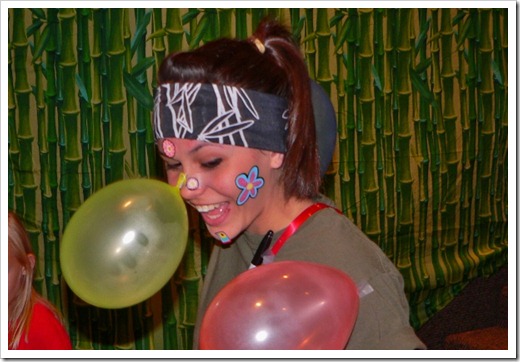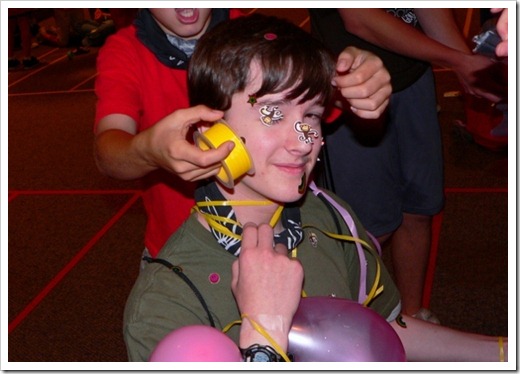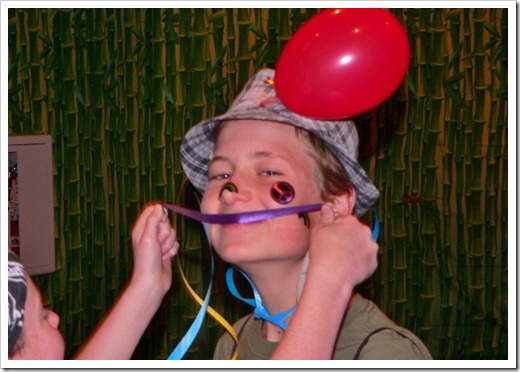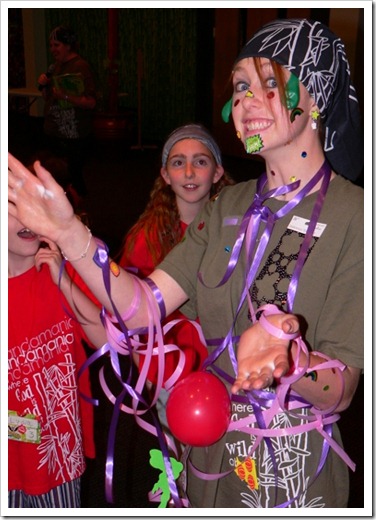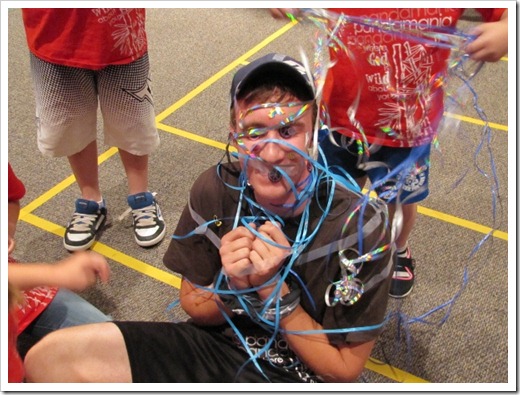 What We Learned
Today's Bible Point was "God Gives Good Gifts."  It was the story of Hannah and how God listened to Hannah.  Hannah cried out to God and God gave her the desire of her heart – a child.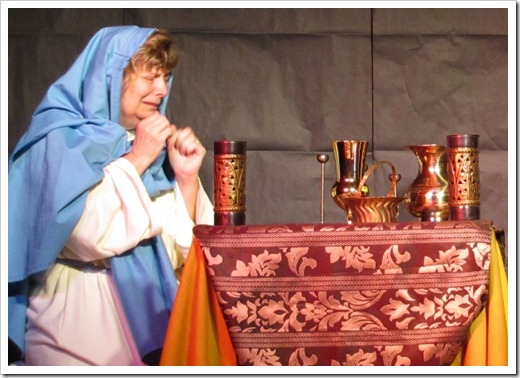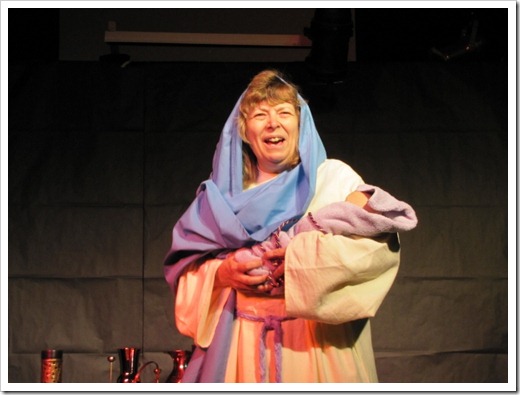 Making It Even More Personal
Yes, we learned the significance of talking to God.  And we learned that God does listen to us and that He desires to give us good gifts.  Even more significantly, though,  we learned that we are a good gift!
Awesome Way To End The Day
Worship has been an amazing part of our VBS week – incredible energy, intimate connections with God, hearts praising!  Maybe this gives us a little picture of what worship looks like when the angels sing!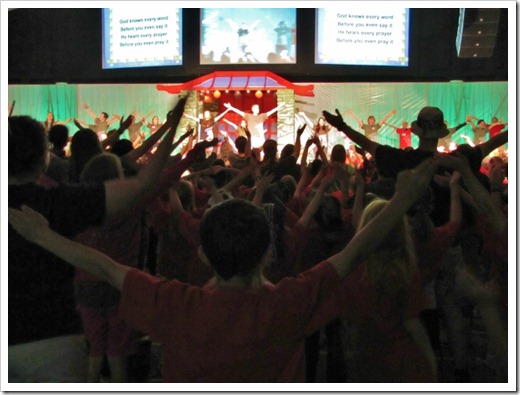 Final Thought For The Day
Can you see the message?  A great reminder that God is everywhere and can be found in everything!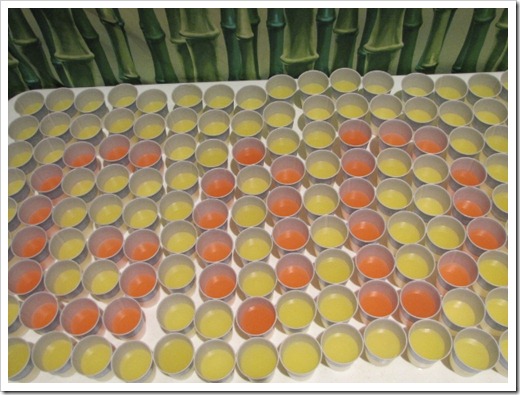 It has been an absolutely amazing week.  Thank you to everyone that participated and that has helped to make this an incredible week!
[Want to see what happened during the weekend celebration services?  Click here to view God Is Wild About You – VBS Weekend Celebration]
Question?  Have you ever gotten to the end of an incredible event, after not having participated…and then thought, or decided, that you would do almost anything to NOT miss that opportunity the next time around (this was me with VBS a few years ago)?  You can share your stories by clicking here.
7 Comments to "God Is Wild About You – VBS Day 5"
Welcome
Thanks for stopping by! Here, you'll find thoughts and tips on being intentional in your family, your life, and in your leadership. Read more about me and this blog
here
.
And, you can learn about subscribing
here
.
Get Posts by Email
Recent Posts
Categories
Archives