Browsing all articles tagged with press on - Steven Cribbs
Awhile back I sat watching a Monday Night Football game in which one of my favorite teams was playing.  The game was intense – meaning that it was hard to watch my team begin to go down in flames.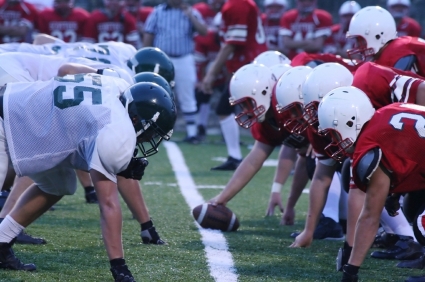 Everything was going wrong.  By half time, I was ready to give up and change the channel – especially since it looked like my team had given up.  Then, my team emerged from the tunnel for the second half.  As they began to play, you could tell something was different.  My team began to take control and play like champions.  They came back from a dismal start and won the game in total dominance.
In thinking about the game, there is one thing that really stood out to me.  I was amazed at how they finished the game.  They didn't stop playing at half-time.  They stayed in the game until the last seconds ran off the clock.  Their passion, conditioning, preparation and an unwillingness to give up set the stage for them to overcome so much in order to be victorious. read more
Welcome
Thanks for stopping by! Here, you'll find thoughts and tips on being intentional in your family, your life, and in your leadership. Read more about me and this blog
here
.
And, you can learn about subscribing
here
.
Get Posts by Email
Recent Posts
Categories
Archives