Do you know that you are a leader? I mean, sometimes you know that you are a leader. And sometimes you have a leadership role and don't even realize it.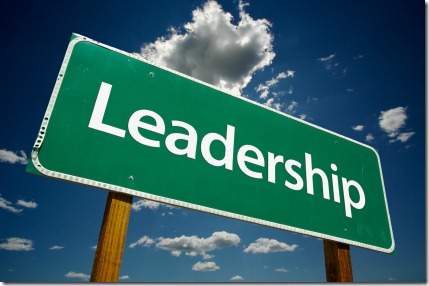 It is easy to think of leaders as those that have a high rank – such as president, CEO, director, pastor, chief, captain, master or … supreme lord chancellor of all that is important. However, it doesn't take a title to be a leader. A leader is someone that has influence or responsibility over others.
Nine Roles of Leadership
You are a leader. In fact, you probably have multiple leadership roles – some with a title and some without. Following are just a few leadership roles in which you might find yourself.
First, some obvious ways:
Professional. You might be paid to lead a company, department or organization.
Parent. If you are a mom or dad, you are definitely in a leadership role.
Coach. Obvious? It should be; although, it can be easy to think about the role as just managing a roster.
Teacher. A teacher submits to the authority of the school administration; but, they are most definitely the leader of the classroom.
Now, for some maybe not-so-obvious ways:
Siblings. There always seems to be one sibling that the others look up to.
Friends. You have a tremendous opportunity to influence your friends through your relationships and the example that you set. Plus, someone has to decide where you are going out to eat!
Neighborhood. You might be on the board of your HOA. You may have the house where all the local kids hang out. You may be the one that sits on your front porch and greets your neighbors. Regardless, your neighbors watch to see what you will do – and, you have the opportunity to set the standard for the rest to follow.
Church. Are you a volunteer in any form or fashion? If so, you are a leader.
Personal. We have a responsibility to lead ourselves. If we don't, we will not grow, go anywhere or achieve anything.
I know that there are many more roles out there. So, help me out and list some not-so-obvious roles, and some of your leading roles, in the comments below.
You can click here to leave a comment or to share your list of leading roles.
9 Comments to "9 Ways You Might Be A Leader"
Welcome
Thanks for stopping by! Here, you'll find thoughts and tips on being intentional in your family, your life, and in your leadership. Read more about me and this blog
here
.
And, you can learn about subscribing
here
.
Get Posts by Email
Recent Posts
Categories
Archives