Browsing all articles tagged with raising children - Steven Cribbs
Before I had children, I had grand ideas of what I would teach my children, how they would respond, and the blissful life that we would have together.  However, there are three things that I forgot to take into account.
First, I don't know everything that my kids need to know and that I need to teach them.  Second, I know (e.g. say and do) way too many things that I don't want my kids to know (e.g. say and do).  And third, I didn't know raising children meant training parrots! I didn't know that they would repeat everything I say and do.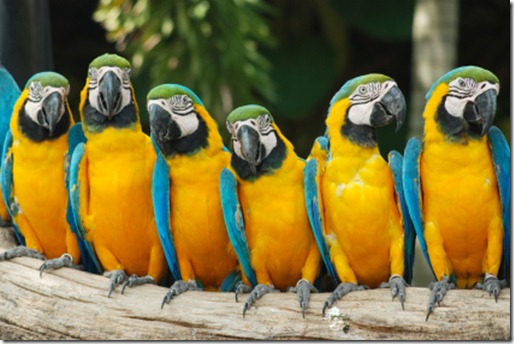 Raising Parrots
It all starts out simply enough.  In fact, it is usually really cute (is 'cute' okay for a guy to say?).  Think about a baby mimicking a smile or a toddler repeating a funny sound, word or phrase. read more
Welcome
Thanks for stopping by! Here, you'll find thoughts and tips on being intentional in your family, your life, and in your leadership. Read more about me and this blog
here
.
And, you can learn about subscribing
here
.
Get Posts by Email
Recent Posts
Categories
Archives