If someone said that you could ask for anything in the world, what would you ask for? Money, power, fame, peace, prosperity? Would you ask for good health, comfort, long-life, adventure, love?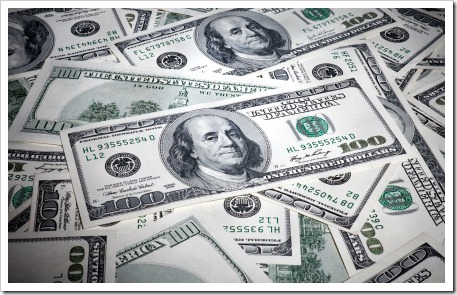 Would your answer change if the person with the offer was God? I mean, God can do anything, create anything and make anything happen. If God offered to give you anything your heart desired, what would you ask for?
King Solomon was given this exact opportunity of a life-time.
Brief Background
Solomon had some pretty big shoes to fill. He succeeded his father, David, and became the third king of the nation of Israel. David had been a very successful king by many standards. He also had several spectacular failings along the way. And Solomon was there to witness much of David's experience on the throne. I am sure Solomon was more than a little anxious about his new job.
God's Question for Solomon
Upon becoming king, God told Solomon that he could ask for anything he wanted.
When given this amazing opportunity, Solomon would have been tempted to ask for many different things – success, fame, popularity, wealth, peace (the nation had known war for a long time), an easy king-ship, or any number of things to make things better for him.
Solomon's Response
What was Solomon's response? Solomon thought about the people of Israel and, for the benefit of his kingship and the people, he asked for wisdom. Not the kind of wisdom to make you smart enough to win "Who Wants To Be A Millionaire?". But, the kind of wisdom to know right from wrong, to hear God's voice and to make the best right decisions. And, to ask for this wisdom even when others are shouting their desires, preferences and demands at us and when the best right decision is not the popular decision.
The #1 Thing You Should Ask For
As leaders, we need to take the same approach and say, "God, I don't really know what I am doing or what I am in for. If I am going to make a difference, you are going to have to help me. Please give me wisdom."
Godly Wisdom
There are scenarios everyday in which we need Godly wisdom.  The challenge is to set aside our pride, our fears and our own agendas and ask to be a part of God's bigger picture instead of trying to make it all about us.
Question:  What do you do when you are faced with a challenge in which you need answers that go beyond your own desires and knowledge?  You can share your stories in the comments by clicking here.
17 Comments to "The #1 Thing A Great Leader Should Ask For"
Welcome
Thanks for stopping by! Here, you'll find thoughts and tips on being intentional in your family, your life, and in your leadership. Read more about me and this blog
here
.
And, you can learn about subscribing
here
.
Get Posts by Email
Recent Posts
Categories
Archives