About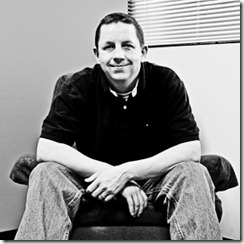 I am a husband and a father of three children, two boys and a girl.  I love the simple things in life – being with my family, watching movies and simply being outdoors.  I love to create things and I love to play music.  And, I love being involved with my church.
I develop software for this company and create software for other projects like this one.
I also lead ministry. I have served in youth ministry, worship ministry, small group ministry and I currently serve on staff in the children's ministry at this church.
Life is a challenge and I haven't figured out all of life's answers; however, God continues to bless my family, to help us through the rough times and to provide hope for the future. Through all of life's ups and downs, God teaches me something new almost everyday. This blog is a place to share what I am learning.
I write on faith, family, children, parenting, leadership pertaining to family and ministry, and, sometimes, on stuff that doesn't fit into one of these categories. My goal is to share insightful and relevant information that will help and encourage you in your relationships with Jesus, family, friends, and those that you encounter through life.
I typically post a couple of times a week. Hopefully, this blog will be a benefit and an encouragement to you.
Disclaimer
This my personal blog. The information I provide is on an as-is basis. I make no representations as to accuracy, completeness, currentness or validity of any information on this blog and will not be liable for any errors or omissions in this information or any losses, injuries, or damages arising from its use.
Welcome
Thanks for stopping by! Here, you'll find thoughts and tips on being intentional in your family, your life, and in your leadership. Read more about me and this blog
here
.
And, you can learn about subscribing
here
.
Get Posts by Email
Recent Posts
Categories
Archives